Our two day Physics course is a great way to prepare for the summer exams. Our experienced teacher will guide students through all the key aspects of the AQA Physics specification (9-1, Higher Tier) before using past paper questions to help improve exam technique. Full of tips and tricks to attain top marks, this course will leave students feeling confident and prepared going into their exams.
Classes run over two days.
They are from 10.00am to 5pm everyday.
Registration is at 9.45am.
…
There will be a one-hour lunch break and a couple of 10-min breaks in the morning and afternoon sessions.
Lunch is not provided but there are places to eat around the school.
Steel House, 11 Tothill Street, London, SW1H 9LH
AQA GCSE Higher Tier
Day 1
Session 1
Topic 1: Energy – Energy Changes in a System; Conservation and Dissipation of Energy; National and Global Energy Resources
Session 2
Topic 2: Electricity – Current, Potential Difference and Resistance; Series and Parallel Circuits; Domestic uses and Safety; Energy Transfers; Static Electricity
Session 3
Topic 3: Particle Model of Matter – Changes of State and the Particle Model; Internal Energy and Energy Transfers; Particle Model and Pressure
Session 4
Topic 4: Atomic Structure – Atoms and Isotopes; Atoms and Nuclear Radiation; Hazards and uses of Radioactive Emissions and of Background Radiation
Session 5
Exam Techniques and How to Answer Questions
Day 2
Session 1
Topic 5: Forces – Forces and their Interactions; Work Done and Energy Transfer; Forces and Elasticity; Moments, Levers and Gears; Pressure and Pressure Differences in Fluids; Forces and Motion; Momentum
Session 2
Topic 6: Waves – Waves in Air, Fluids and Solids; Electromagnetic Waves; Black Body Radiation
Session 3
Topic 7: Magnetism and Electromagnetism – Permanent and Induced Magnetism, Magnetic Forces and Fields
Session 4
Topic 7: Space Physics – Solar System; Stability of Orbital Motions; Satellites; Red-shift
Session 5
Summary and Exam Tips
Kate has taught in several grammar schools in Buckinghamshire over the past ten years. Her attention to detail has ensured that students make synoptic links between topics in order to increase their understanding and access the highest grades.
Her work as an AQA examiner over the past five years has given her insight into exactly what misconceptions students have and common mistakes they make. She strives hard to iron out these problem areas while maintaining a fun approach to teaching.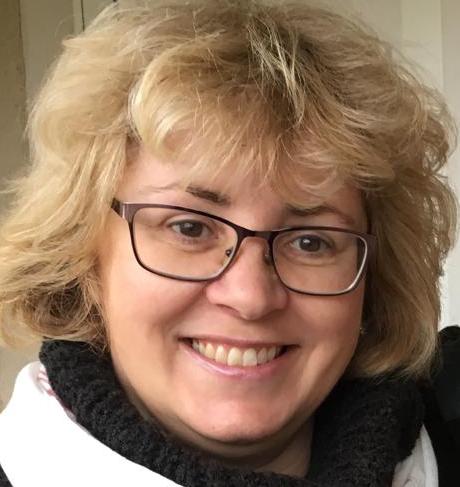 Due to school closures and the cancellation of exams our revision courses have been cancelled.
However, we will be running online refresher courses in August to help students prepare to start their A-levels. Please see our Coronavirus Notice for more information.
We have bursary places available on our courses, for more information please click here.
Day 1


April 16, 2020




9:45 am - 5:00 pm

Day 2


April 17, 2020




9:45 am - 5:00 pm