This two day course is designed to cover everything you need to sit the BMAT. Our expert tutor will help guide you through the entire BMAT process.  Together you will revise the science theory you need for Section 2, and learn how to answer questions proficiently. Section 1 will be broken down into the different questions types and you will be taught how to tackle them in the most time-efficient way. Then, how to structure and write essays for Section 3 will be covered before students complete a mock essay. Your essay will be marked overnight with face to face feedback on how it could be improved given on the second day.
To consolidate your learning and prepare you for timings in the exam, there will be plenty of practice questions after each topic. These will give you the chance to ask your tutor questions to clear up any misconceptions. To finish the course, you will sit a mock exam which will be marked with individual written feedback sent to you by email. You will leave us feeling confident and prepared to sit the BMAT.
Classes run over 2 days.
They are from 9.00am to 5.30pm everyday.
Registration is at 8.45am.
…
There will be a one-hour lunch break and a couple of 10-min breaks in the morning and afternoon sessions.
Lunch is not provided but there are places to eat in and around the campus.
Please note: the location of the course may change due to Covid-19 but will still be in Central London. In the event the course cannot take place in person it will be moved online.
Day 1
09:00 – 09:15 Introductions, Course overview and BMAT exam overview
09:15 – 10:15 Section 1 – Problem Solving 1
10:15 – 11:00 Section 1- Understanding Arguments
11:00 – 11:15 Break
11:15 – 12:00 Section 2 – Biology
12:00 – 13:00 Section 2 – Maths
13:00 – 14:00 Lunch
14:00 – 15:00 Section 2 – Chemistry
15:00 – 15:30 Mixed section 1 questions
15:30 – 16:00 Mixed section 2 questions
16:00 – 16:15 Break
16:15 – 17:00 Section 3: Discussion, advice and guided planning
17:00 – 17:30 Section 3: Timed essay question (to be marked overnight and feedback given on day 2)
Day 2
09:00 – 10:00 Section 3: Further brainstorming/planning for essays answers whist individual feedback is given
10:00 – 11:00 Section 1: Problem Solving 2
11:00 – 11:15 Break
11:15 – 12:15 Section 1 – Data analysis and inference
12:15 – 13:00 Section 2 – Biology
13:00 – 14:00 Lunch
14:00 – 14:30 Mixed section 1 questions
14:30 – 15:00 Mixed section 2 questions
15:00 – 15:15 Any concerns/questions students would like to address
15:15 – 15:30 Break
15:30 – 17:30 Mock exam!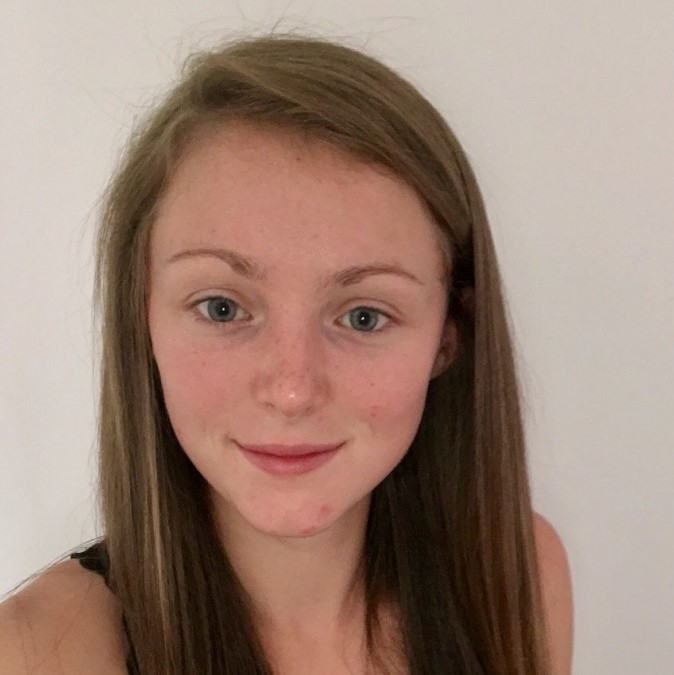 Melissa is currently in her third year at UCL studying an iBSc in Neuroscience. She particularly enjoys tutoring A-Level science and loves being able to help students improve their knowledge and gain confidence in their own ability. Since studying medicine, Melissa has gone back to her secondary school as a BMAT tutor to help students who are applying for medicine. She has experience helping students with the whole application process, including personal statement writing, how to approach the BMAT test and honing interview technique through interview practice. Melissa knows that the whole medical application process, including sitting the BMAT, can be a daunting process. But she believes that being supportive can make a huge difference to a student's confidence and ability to succeed in their application.
Lots of timed practice questions to consolidated learning
*
Unique resources with detailed help on how to tackle each section
*
Timed mock exams with individual feedback to help identify weaknesses 
Please note: we are hoping this course will be able to take place face-to-face. However, the location may change. This will depend on if there are changes to the external booking policies of the centres we use due to Covid-19. The venue will still be in central London and we will ensure it's a short walk from an easy to access tube station. In the event the course cannot take place in person it will be moved online.
We have bursary places available on our courses, for more information please click here.
Day 1


October 3, 2020




8:45 am - 5:30 pm

Day 2


October 4, 2020




8:45 am - 5:30 pm