These courses are designed for the new Edexcel maths specification. The course will cover the Core Pure Maths modules. Students will have the chance to go over the topics of each module, practice exam questions and improve their exam technique.
Our further maths course runs over three days.
Classes are from 10.00am to 5.30pm everyday.
Registration is at 9.45am.
…
There will be a one-hour lunch break and a couple of 10-min breaks in the morning and afternoon sessions.
Lunch is not provided but there are places to eat near the school.
Steel House, 11 Tothill Street, London, SW1H 9LH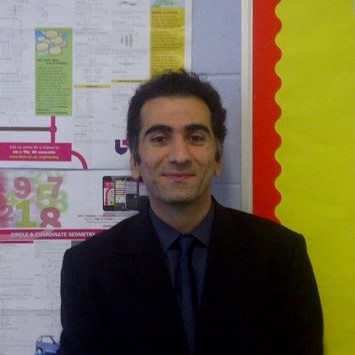 Aidin has a BSc in Pure Mathematics from the University of Edinburgh and MSc in Pure Mathematics from the University of Manchester. He completed his PGCE course in Liverpool LJMU on July 2013 and has been teaching full time since then. He was a full time teacher in Harris Academy Merton from 2013 – 2017 and has joined Dulwich College School in 2017 as a maths teacher. He truly enjoys teaching. He has experience of teaching sets at a wide range of levels and is able to apply pedagogy differently depending on the students. His students have consistently gained the best results in their schools.  
Very engaging and clear
*
Going through a range of difficult questions was very useful
*
Different methods were used by the tutor to what I had used before to solve questions, some of which are much better
Further Maths Day 1


April 9, 2020




9:45 am - 5:30 pm

Further Maths Day 2


April 10, 2020




9:45 am - 5:30 pm

Further Maths Day 3


April 11, 2020




9:45 am - 5:30 pm