Details
Price
Qty
AQA Online: 8-9th April 2021
£145.00

(GBP)

Expired
October 31, 2022




12:20 pm - 1:20 pm
Chemistry GCSE Teacher Assessed Grades Course
These two day-courses are designed to help students prepare for their teacher-graded assessments. Our tutors will review the entire specification, focusing on key content students are likely to need in the coming months. This will not only prepare students for this year's assessment but will also provide a solid foundation should students wish to pursue this subject at a more advanced level. It's likely that teachers will use students' past paper performance to inform the grades they award. Our tutors will use past paper questions throughout their teaching to consolidate knowledge and demonstrate how to apply it to exam questions, in order to consistently score top marks. Students will leave the course with renewed confidence and a sense of mastery of the course content.
Learners are provided with high-quality, comprehensive and original material including notes, guides and question booklets. These resources have been specially created to supplement the learning experience and support students beyond the course.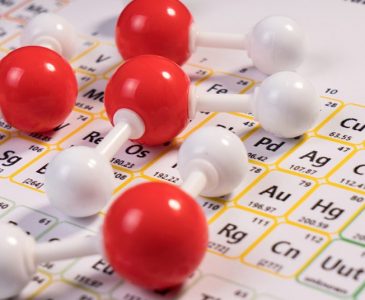 Course Structure & Content
Classes are from 9.30am to 4.30pm. Registration starts from 9.15am.
There will be a 1 hour lunch break and a couple of 10 minute breaks in the morning and afternoon.
This course takes place online. To find out how our online courses work please click here.
AQA Chemistry
Day 1
Session 1
Topic 1: Atomic Structure and the Periodic Table – Atomic Stucture; The Periodic Table; Transition Metals
Session 2
Topic 2: Bonding, Structure and the Properties of Matter – Chemical Bonds; Properties of Substances; Structure and Bonding of Carbon; Properties of Matter
Session 3
Topic 3: Quantitative Chemistry – Chemical Measurements and Equations; Amount of Substance; Yield and Atom Economy
Session 4
Topic 4: Chemical Changes – Reactivity of Metals; Reactions of Acids; Electrolysis
Session 5
Topic 5: Energy Change – Exothermic and Endothermic Reactions; Chemical Cells and Fuel Cells
Day 2
Session 1
Topic 6: The Rate and Extent of Chemical Change – Rate of Reaction; Reversible Reactions and Dynamic Equilibrium
Session 2
Topic 7: Organic Chemistry – Carbon Compounds as Fuels and Feedstock; Reactions of Alkenes and Alcohols; Polymers
Session 3
Topic 8: Chemical Analysis – Purity; Formulations and Chromatography; Identification of Common Gases; Identification of Ions
Session 4
Topic 9: Chemistry of the Atmosphere – The Earth's Atmosphere; Greenhouse Gases; Atmospheric Pollutants
Session 5
Topic 10: Using Resources – Earth's Resources and Potable Water; Life Cycle Assessment and Recycling; Using Materials; The Haber Process
Our Chemistry tutor's enthusiastic and accessible teaching styles enable students to feel able to ask questions and interact in discussions. Our tutors receive consistently good feedback from students. Their expert knowledge and fresh teaching approach will help everything click into place.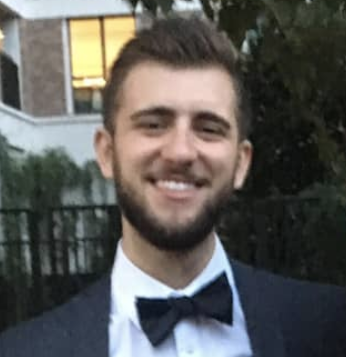 Andreas Brown
Andreas is currently studying medicine at UCL. Before going to university he took a year out to tutor full-time, supporting students from GCSE up to A-Level. Andreas still enjoys tutoring alongside his studies. He focuses sessions on the most effective ways to learn the course content and, more importantly, how to translate this knowledge into answers that gain maximum marks. His warm personality will ensure you feel able to ask questions and lessons are fun and engaging.
Andreas' passion was really infectious, I ended up liking chemistry a lot more as a result.
The online set-up was very easy to access and the course was also well structured. Andreas was also very kind and I felt comfortable asking him questions.
Bursary Places
We have free bursary places available on our courses, for more information please click here.
Details
Price
Qty
AQA Online: 8-9th April 2021
£145.00

(GBP)

Expired
Have a question about this course?