Our two day Chemistry course is a great way to prepare for the summer exams. Our experienced teacher will guide students through all the key aspects of the AQA Chemistry specification (9-1, Higher Tier) before using past paper questions to help improve exam technique. Full of tips and tricks to attain top marks, this course will leave students feeling confident and prepared going into their exams.
Classes run over two days.
They are from 10.00am to 5pm everyday.
Registration is at 9.45am.
…
There will be a one-hour lunch break and a couple of 10-min breaks in the morning and afternoon sessions.
Lunch is not provided but there are places to eat around the school.
Steel House, 11 Tothill Street, London, SW1H 9LH
AQA GCSE Higher Tier
Day 1
Session 1
Topic 1: Atomic Structure and the Periodic Table – Atomic Stucture; The Periodic Table; Transition Metals
Session 2
Topic 2: Bonding, Structure and the Properties of Matter – Chemical Bonds; Properties of Substances; Structure and Bonding of Carbon; Properties of Matter
Session 3
Topic 3: Quantitative Chemistry – Chemical Measurements and Equations; Amount of Substance; Yield and Atom Economy
Session 4
Topic 4: Chemical Changes – Reactivity of Metals; Reactions of Acids; Electrolysis
Session 5
Topic 5: Energy Change – Exothermic and Endothermic Reactions; Chemical Cells and Fuel Cells
Day 2
Session 1
Topic 6: The Rate and Extent of Chemical Change – Rate of Reaction; Reversible Reactions and Dynamic Equilibrium
Session 2
Topic 7: Organic Chemistry – Carbon Compounds as Fuels and Feedstock; Reactions of Alkenes and Alcohols; Polymers
Session 3
Topic 8: Chemical Analysis – Purity; Formulations and Chromatography; Identification of Common Gases; Identification of Ions
Session 4
Topic 9: Chemistry of the Atmosphere – The Earth's Atmosphere; Greenhouse Gases; Atmospheric Pollutants
Session 5
Topic 10: Using Resources – Earth's Resources and Potable Water; Life Cycle Assessment and Recycling; Using Materials; The Haber Process
Andreas is currently studying medicine at UCL. Before going to university he took a year out to tutor full-time, supporting students from GCSE up to A-Level. Andreas still enjoys tutoring alongside his studies. He focuses sessions on the most effective ways to learn the course content and, more importantly, how to translate this knowledge into answers that gain maximum marks. His warm personality will ensure you feel able to ask questions and lessons are fun and engaging.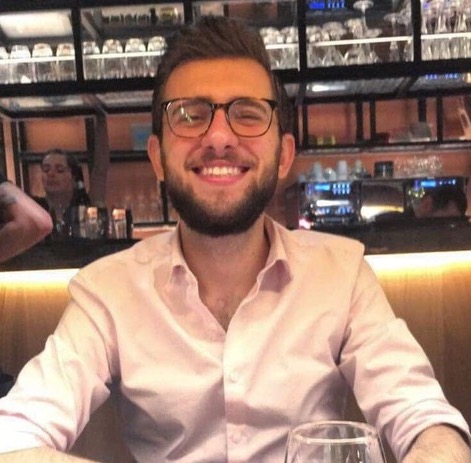 Details
Price
Qty
AQA Chemistry GCSE: 14th-15 April 2020
£195.00

(GBP)

Expired
We have free bursary places available on our courses, for more information please click here.
---
If you would like to be updated about future courses please leave your details below.
June 30, 2021




6:30 pm - 7:30 pm
Details
Price
Qty
AQA Chemistry GCSE: 14th-15 April 2020
£195.00

(GBP)

Expired