Our two day Biology course is a great way to prepare for the summer exams. Our experienced teacher will guide students through all the key aspects of the AQA Biology specification (9-1, Higher Tier) before using past paper questions to help improve exam technique. Full of tips and tricks to attain top marks, this course will leave students feeling confident and prepared going into their exams.
Classes run over two days.
They are from 10.00am to 5pm everyday.
Registration is at 9.45am.
…
There will be a one-hour lunch break and a couple of 10-min breaks in the morning and afternoon sessions.
Lunch is not provided but there are places to eat around the school.
Steel House, 11 Tothill Street, London, SW1H 9LH
AQA GCSE Higher Tier
Day 1
Session 1
Topic 1: Cell Biology – Cell Structure, Cell Division, Transport in Cells
Session 2
Topic 2: Organisation – Principles of Organisation; Animal Tissues, Organs and Organ Systems; Plant Tissues, Organs and Systems
Session 3
Topic 3: Infection and Response – Communicable Diseases; Monoclonal Antibodies; Plant Disease
Session 4
Topic 4: Bioenergetics – Photosynthesis; Respiration
Session 5
Exam Techniques and How to Answer Questions
Day 2
Session 1
Topic 5: Homeostasis and Response – Homeostasis; The Human Nervous System; Hormonal Coordination in Humans; Plant Hormones
Session 2
Topic 6: Inheritance Variation and Evolution – Reproduction; Variation and Evolution; The Development of Understanding of Genetics and Evolution
Session 3
Topic 7: Ecology – Adaptations, Interdependence and Competition; Organisation of an Ecosystem
Session 4
Topic 7: Ecology – Biodiversity and the Effect of Human Interaction on Ecosystems; Trophic Levels in an Ecosystem; Food Production
Session 5
Summary and Exam Tips
Jyotsna completed her PGCE in 2015 and has been working as a biology and chemistry teacher ever since. Over her five years of teaching she has helped many students improve their grades. Her passion for science is infectious, she believes that learning is all about 'eureka' moments and she endeavours to create these for her pupils. As an assistant examiner for a reputed international exam board, Jyotsna knows exactly how students need to approach questions to maximise marks.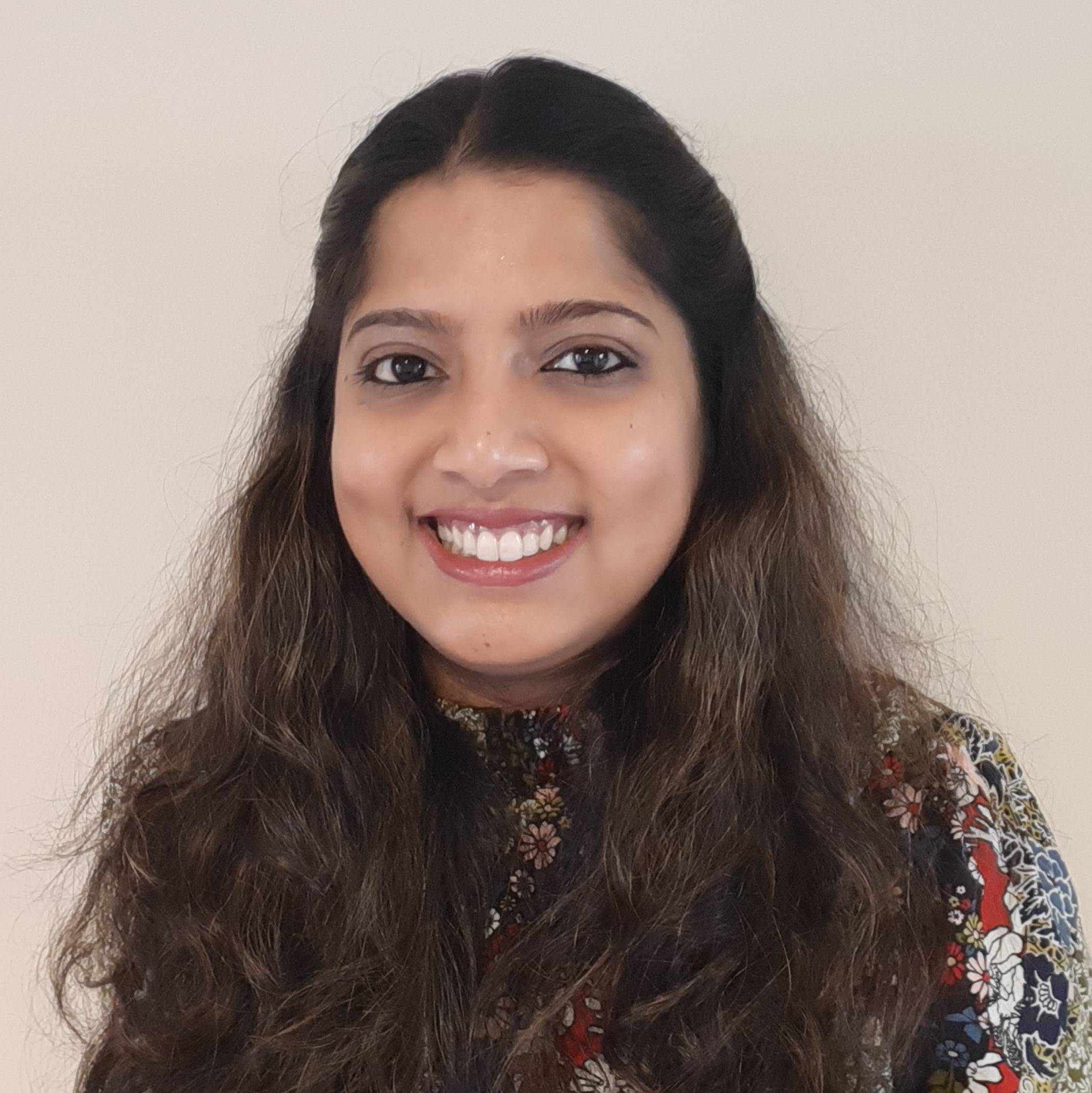 We have bursary places available on our courses, for more information please click here.
Day 1


April 9, 2020




9:45 am - 5:00 pm

Day 2


April 10, 2020




9:45 am - 5:00 pm