These courses are designed to prepare the students for the summer exams. Classes are separated by exam board and are taught by experienced, professional tutors. Your course tutor will teach a topic before going through past paper questions to consolidate learning and practice exam technique. Your tutor will use this past paper practice to give tips about how to get the most marks and the best approach to answering questions. Any weaknesses can be identified and worked on before moving on to the next topic.
Our courses cover the whole specification which means they're a great way to kick start revision or can be used to identify and fill in any gaps in knowledge. You should leave the course feeling confident and prepared for your exams.
Classes run over four days for A-level, two days for AS-level.
They are from 9.00am to 5.30pm everyday.
Registration is at 8.45am.
…
There will be a one-hour lunch break and a couple of 10-min breaks in the morning and afternoon sessions.
Lunch is not provided but there are places to eat in and around the campus.
AQA A-level
Day 1
Session 1
1.1 Monomers and polymers
1.2 Carbohydrates
1.3 Lipids
1.5.1 Structure of DNA and RNA
1.4.1 General properties of proteins
1.4.2 Many proteins are enzymes
1.7 Water
1.8 Inorganic ions
Session 2
1.5.2 DNA replication
1.6 ATP
4.1 DNA, genes and chromosomes
4.2 DNA and protein synthesis
4.3 Genetic diversity can arise as a result of mutation or during meiosis
Session 3
2.1.1 Structure of eukaryotic cells
2.1.2 Structure of prokaryotic cells and of viruses
2.1.3 Methods of studying cells
2.2 All cells arise from other cells
2.3 Transport across cell membranes
Session 4
4.4 Genetic diversity and adaptation
4.5 Species and taxonomy
4.6 Biodiversity within a community
4.7 Investigating diversity
2.4 Cell recognition and the immune system
Session 5
Questions and discussion
Day 2
Session 1
3 Organisms exchange substances with their environment
3.1 Surface area to volume ratio
3.2 Gas exchange
3.4.1 Mass transport in animals
3.3 Digestion and absorption
3.4.2 Mass transport in plants
Session 2
5.1 Photosynthesis
5.2 Respiration
Session 3
5.3 Energy and ecosystems
5.4 Nutrient cycles
Session 4
6.2 Nervous coordination
6.2.1 Nerve impulses
6.2.2 Synaptic transmission
Session 5
Questions and discussion
Day 3
Session 1
6.3 Skeletal muscles are stimulated to contract by nerves and act as effectors
Session 2
6.4 Homeostasis
6.4.1 Principles of homeostasis and negative feedback
Session 3
6.4.2 Control of blood glucose concentration
6.4.3 Control of blood water potential
Session 4
7.1 Inheritance
7.2 Populations
7.3 Evolution may lead to speciation
7.4 Populations in ecosystems
Session 5
Questions and discussion
Day 4
Session 1
8 The control of gene expression I
Session 2
8 The control of gene expression II
Session 3
Total revision and exam question guided session
Session 4
Total revision and exam question guided session
Session 5
Questions and discussion
Katya has a PhD in vaccine development from Imperial College London after previously completing a BSc (Hons) in Infectious Diseases and an MSc in Immunology. She is currently studying graduate medicine also at Imperial College. She started tutoring Biology while doing her PhD and loves passing on her enthusiasm and interest in Biology to her students and encouraging them to develop an analytic approach.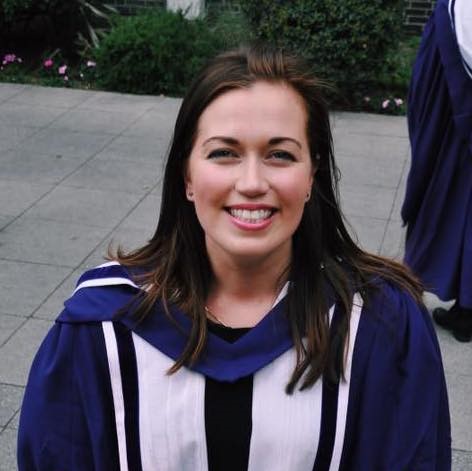 The exam question booklet was really useful and the teaching was really good
*
Well structured sessions with time for practice questions, great teacher
*
The exam questions at the end of each topic were useful in identifying how the exam board evaluate our understanding of the content
A-Level Day 1


May 28, 2019




8:45 am - 5:30 pm

A-Level Day 2


May 29, 2019




8:45 am - 5:30 pm

A-Level Day 3


May 30, 2019




8:45 am - 5:30 pm

A-Level Day 4


May 31, 2019




8:45 am - 5:30 pm